Hello everybody I will take you through time and space.Because as of Febuary the 1rst i will make a countdown days,that is until our dear dark game comes out(catchy dont you think).so lets look at the the baddies we have.

Akuma oh m ybe I sho ld say he is so evil he destroyed so e of t e words.
so we only manged to lose 7 le ters so don't be a raid O. .(note if you find the missing letters contact 555-555-555-550)(note: this is only comedy O.K)??????????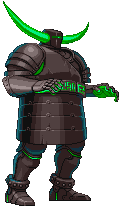 here we have the Abyss of life.the creator.so if he was in MVC3.on a scale from 1 to 10 on winning is 3.so he should be taken seriously
sorry venom is'nt here.He is to busy fighting spider-man.So we asked venom Questions.
Q1:are you mad that are'nt playable in MVC3
A:no, you see if that green wacko does'nt rival with Frankie for DLC.than its me. Q2:what about carnage?A:I heard he was gonna be DLC and rivaled with that executioner Majini guy. Thanks Mr.........
HEY.YEAH YOU.I'VE BEEN BUSTING MY BUTT DOWN HERE AND YOU'RE SITTING ON YOURS INTER-VEIWING ALLLL THE BAD-GUYS.
um excuse me
IM ON THE TOP OF THE DUMMIE.
Ad blocker interference detected!
Wikia is a free-to-use site that makes money from advertising. We have a modified experience for viewers using ad blockers

Wikia is not accessible if you've made further modifications. Remove the custom ad blocker rule(s) and the page will load as expected.